Past Participants Experience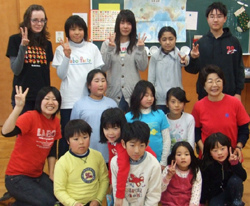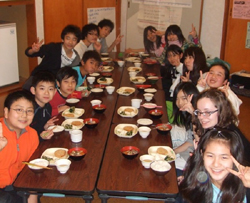 Shelley Hastings – Hutt Valley High School
Attended 2009 Program
The 3 weeks I spent in Japan felt more like 3 months. Time seemed to move very slowly and yet quickly at the same time. I experienced both the traditional and modern elements of Japan on this trip.
Some were things that I would never have experienced in New Zealand and some were similar to home, but just a little bit different, for example the way everyone always keeps to the left on escalators unless they are walking up/down.
I spent both Christmas and New Year in very different ways to how I would at home. In New Zealand I would spend Christmas day with family exchanging presents and having a meal together, but in Japan I spent the day shopping in the middle of Tokyo (Akihabara, Shibuya and Harajuku). At home I would normally spend New Year relaxing, but in Japan I not only got to experience the celebrations at my host family's shrine, but I also became involved by helping to serve sake to the shrine visitors. It was a very interesting experience and one that I will probably never be privileged enough to experience again.
I also went to Tokyo Disneyland, Asakusa and Tokyo Tower, got to try karaoke, ate a huge range of delicious food and became proficient at travelling on Tokyo's complicated and busy train system (don't ever lose sight of your host in a train station).
I learnt a lot about the Japanese language during my time in Japan, especially about the differences between formal and informal language. It was a very valuable experience to be able to put my Japanese studies from school into practise in real life, and it has furthered my desire to continue with studying Japanese at university this year.
When I went to Japan for 2 weeks in 2008, I spent most of the time travelling around as a group and only spent six days with my host family, so this time it was very nice to be able to get to know my host family properly. They were very kind and welcoming, so it was not long before I felt comfortable and accepted within their family.
Another very interesting experience for me was the Labo Winter Camp. Since I've never been in snow before, being able to spend four days in the snow was definitely a trip highlight. It was also fun participating in the Labo Theme Activities and Songbirds (although Jingle Bells does get a little old after a while!) I was impressed by the enthusiasm Labo students have for learning English. After I have finished university, I would be interested in returning to Japan to be a Labo intern for a year.
Overall my experiences in Japan were awesome. Although I was looking forward to going home, I truly enjoyed myself and can't wait to return one day.
Thank you very much to the other New Zealand participants and our lovely chaperone Sachiko; Stuart from Let's Homestay; Yoshi, Janet, Stuart, Ariel and Coral and everyone else from Labo and of course my awesome host family for making this trip such a great experience!