Let us arrange your group's travel, sightseeing and school program in New Zealand.
We make all arrangements including charted transport guided by one of our experienced team, sightseeing and educational activities, local host school, homestay and hotels.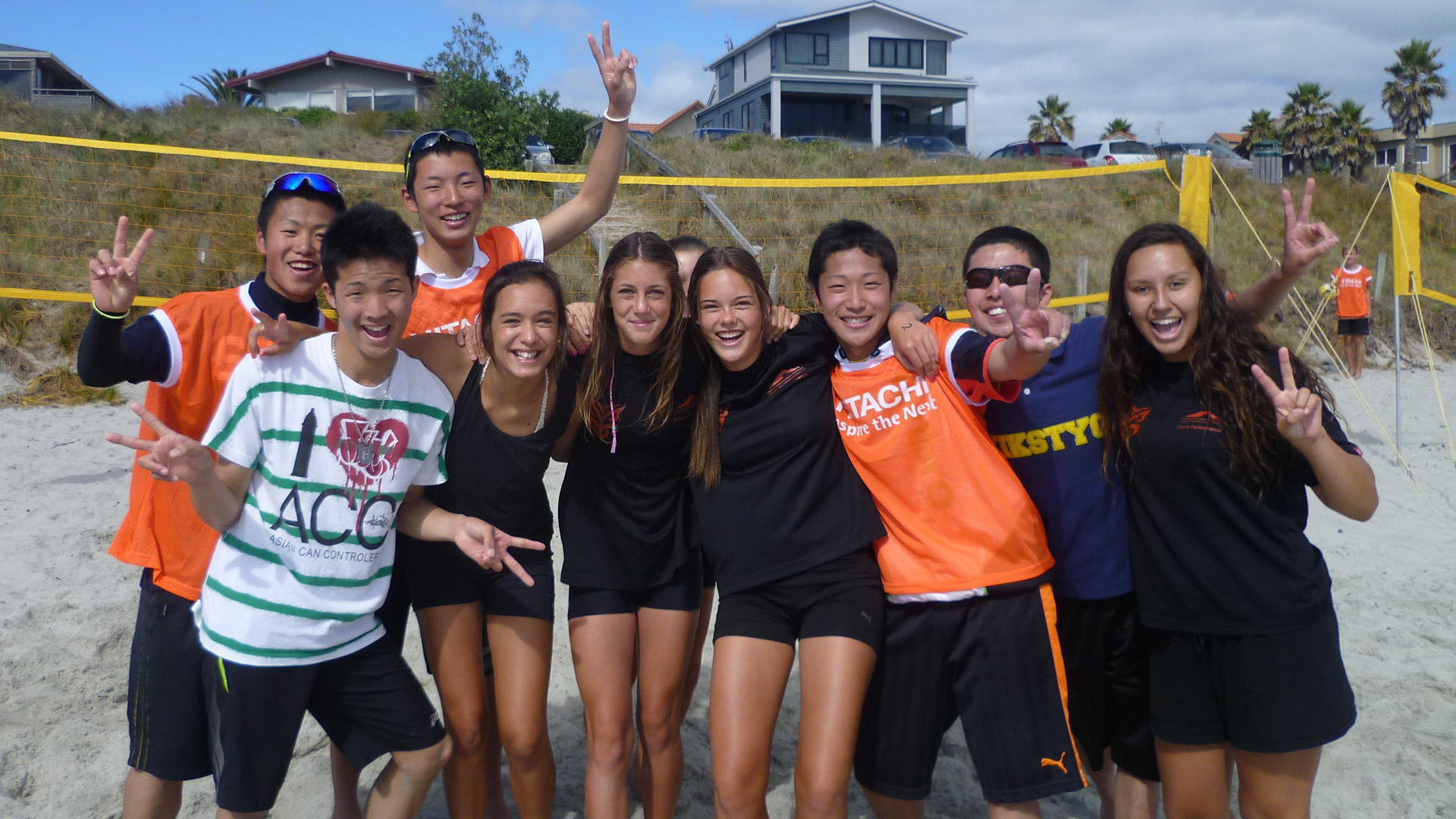 Local Tour Leader and Support
All of our program arrangements are made with safety as our first priority and are accompanied by a local tour leader.   Throughout the program including the homestay and school program period our staff are available 24 hours for emergency support.  Together with our team, local school administrators and host families we provide a tight web of support and assurance for both students and teachers.
School program arrangements can be made to suit any age¹.   We can arrange Kindergartens and Child Care Centers, Primary Schools, Intermediate Schools and High Schools.    School programs can be from just single day visits to several weeks and longer.
Short visits are focused on local student exchange, culture and sport while longer stays will have more English education aspect and attend classes with a local buddy.
For younger students accompanied by a parent, a separate schedule is designed for the parents to enjoy their stay while the students are busy at school
The Code of Practice for International Student requires that student under 10yrs must be accompanied by their parent or legal guardian in order to be able to attend a New Zealand School.
Homestay and Activity based Groups
For groups who have more of a wider experience in mind for their students we can arrange a variety of day trips and activities during a homestay style experience.
Homestay for Students
Teachers homestay or hotel arrangement
English Activities in the morning with afternoon excursions
English Language School arrangements
Maori Culture education
School visits (cultural exchange style)
Youth camps with activity packed schedule
Volunteer activities (community work based)
Nature activities (bush walks and beach discoveries)
Tourist Activities (horse riding, jet boat, rafting, kayaking)
Sightseeing